Welcome to Cub Scout Pack 448
Trinity United Methodist Church
2303 Jones Blvd. Murfreesboro, TN
Since 1961, the United Methodist Men of Trinity United Methodist Church have actively supported and chartered BSA 
Troop 448
and
Pack 448
. This tradition has resulted in 59 young men earning the highest rank of Eagle Scout while having fun, becoming leaders, and experiencing a journey of a lifetime.
Cub Scouts
Do Your Best. Have Fun Doing It.
The best way to find out what you do best is to do it. Swing a bat. Pitch a tent. Build a pinewood derby car. Cub Scouts are at that magical age where everything is new and possible and, most important, fun. They live in a world of "firsts"—first home run, first campfire, first checkered flag—where their game plan is their imagination. Their most valuable reward is the friends they make for life and a parent's proud smile. These are invaluable experiences that can be had in Scouting. These are life lessons that transform today's Cub Scouts into tomorrow's Boy Scouts.
When the BSA announced that it would welcome girls into the Cub Scout program starting in 2018, that news was very exciting for families all over the nation, especially those with daughters who had already been participating in an unofficial way. One such family, the...
read more
Recent Boy's Life Articles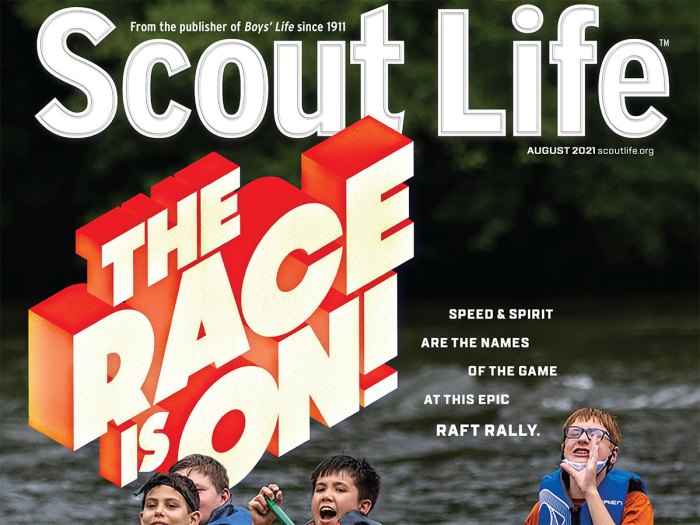 Here's what you'll find inside the August 2021 issue of Scout Life magazine. Remember, many articles are only available to subscribers and are not available online. Please visit scoutlife.org/subscribe to subscribe to the print or digital editions of Scout Life...
read more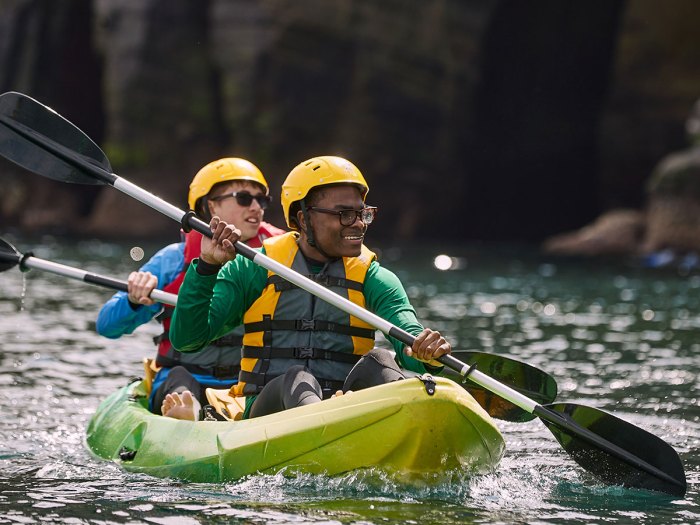 When planning an aquatic trek, you'll need the right vessel to carry you and your gear. That decision depends on how you want to travel and what kind of water you'll encounter. Typically, kayaks are ideal for solo paddling, while canoes can fit two or three people....
read more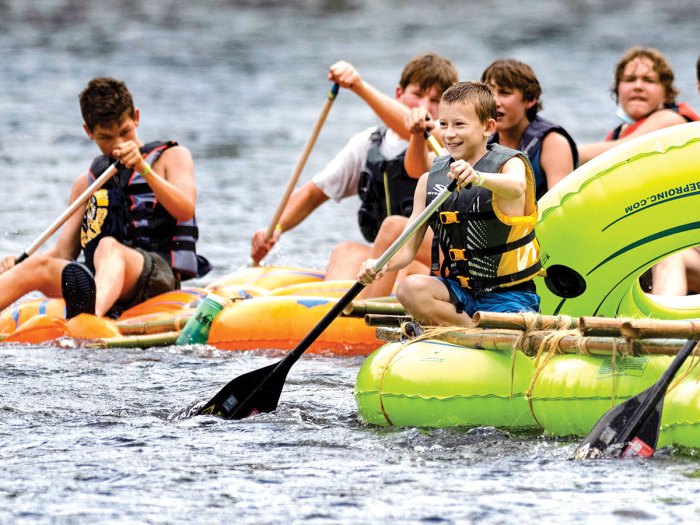 As they prepared for the 42nd annual Great Hiwassee River Raft Race, the Scouts from Troop 10 in Cleveland, Tennessee, had a plan: Finish with the fastest time. The Scouts from Troop 1010, also from Cleveland, had their own plan: Embrace the event's theme by dressing...
read more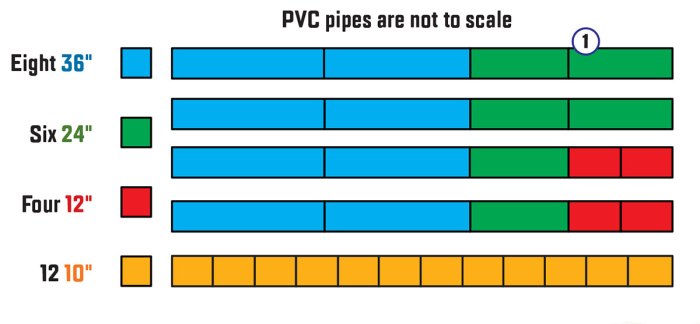 Cool off with this backyard summertime sprinkler system made from PVC pipes. WHAT YOU'LL NEED Five 3⁄4″ x 10′ PVC pipes Following the cutting diagram below, cut the following lengths from the five 3⁄4″ x 10′ PVC pipes: Eight 36″ pieces Six 24″ pieces Four 12″ pieces...
read more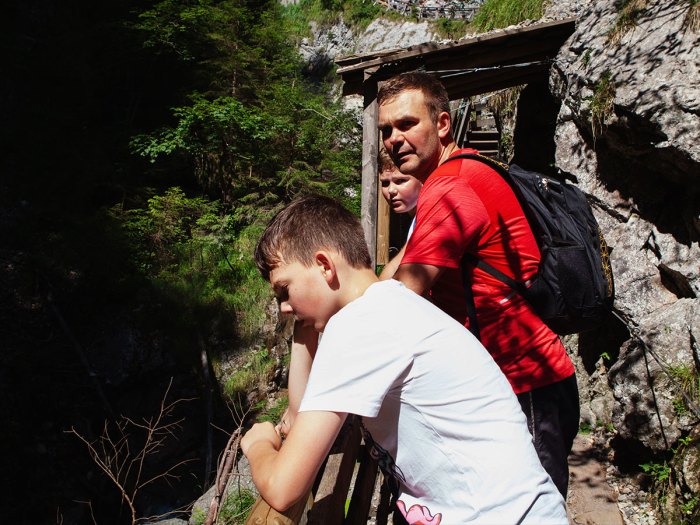 John Musgrove was on his first backpacking trip, and he was not a happy hiker. "I'm tired, and I think I'm going to barf," he moaned. The eighth grader and his Scouts BSA patrol were hiking a section of the Appalachian Trial in the Mark Trail Wilderness of north...
read more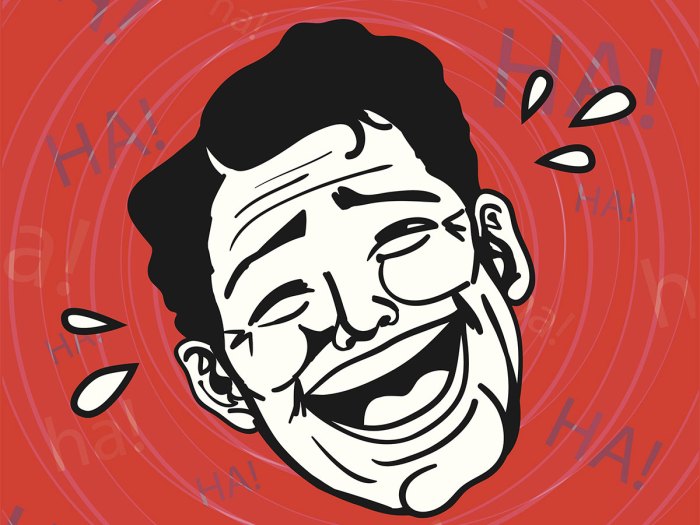 Want to give your dad something funny for Father's Day? Why not tell him a joke. Here are 30 great jokes about dads sent in by Scout Life readers. Do you know a funny joke? Click here to send it to us. DOWNLOAD A FREE POCKET JOKE BOOK! Print and fold your own pocket...
read more
Cub Scout Pack 448
Cub Scout Pack 448
Northfield Elementary School