Welcome to Cub Scout Pack 448
Trinity United Methodist Church
2303 Jones Blvd. Murfreesboro, TN
Since 1961, the United Methodist Men of Trinity United Methodist Church have actively supported and chartered BSA 
Troop 448
and
Pack 448
. This tradition has resulted in 59 young men earning the highest rank of Eagle Scout while having fun, becoming leaders, and experiencing a journey of a lifetime.
Cub Scouts
Do Your Best. Have Fun Doing It.
The best way to find out what you do best is to do it. Swing a bat. Pitch a tent. Build a pinewood derby car. Cub Scouts are at that magical age where everything is new and possible and, most important, fun. They live in a world of "firsts"—first home run, first campfire, first checkered flag—where their game plan is their imagination. Their most valuable reward is the friends they make for life and a parent's proud smile. These are invaluable experiences that can be had in Scouting. These are life lessons that transform today's Cub Scouts into tomorrow's Boy Scouts.
When the BSA announced that it would welcome girls into the Cub Scout program starting in 2018, that news was very exciting for families all over the nation, especially those with daughters who had already been participating in an unofficial way. One such family, the...
read more
Recent Boy's Life Articles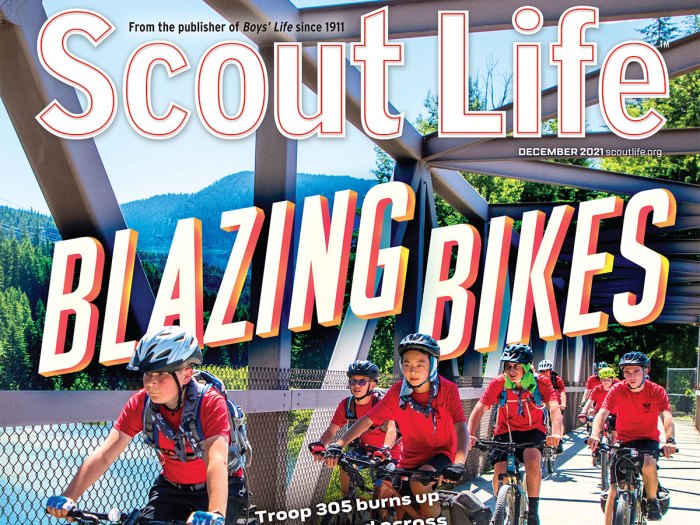 Here's what you'll find inside the December 2021 issue of Scout Life magazine. Remember, many articles are only available to subscribers and are not available online. Please visit scoutlife.org/subscribe to subscribe to the print or digital editions of Scout Life...
read more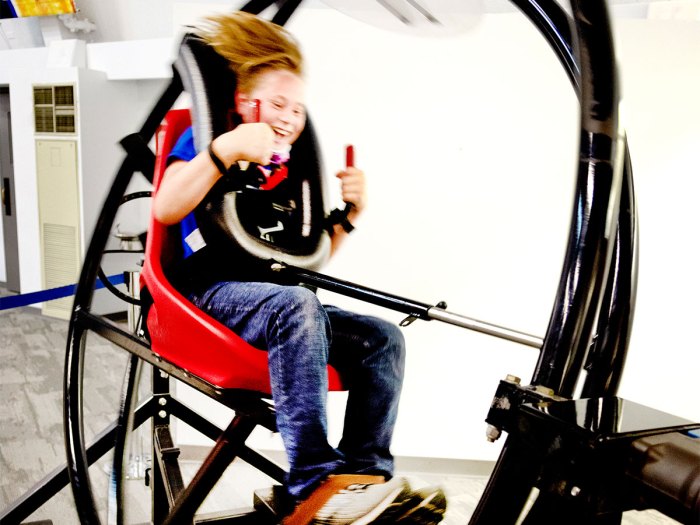 You slip onto a seat inside an enclosed machine. It slowly starts spinning, picking up speed like a Tilt-A-Whirl ride gone haywire. The faster it accelerates, the greater the gravitational force you feel — up to four times greater than normal. That's a G-force of 4,...
read more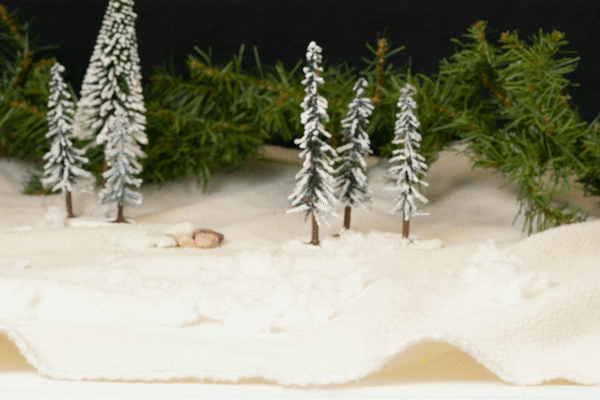 Brighten your home this winter with this cool and crafty snowman decoration. It's a perfect gift! WHAT YOU'LL NEED TO MAKE A POMPOM SNOWMAN 1 skein of yarn — makes about 10 to 15 pompoms, depending on the size Craft, fabric or hot glue Scissors Googly eyes (optional)...
read more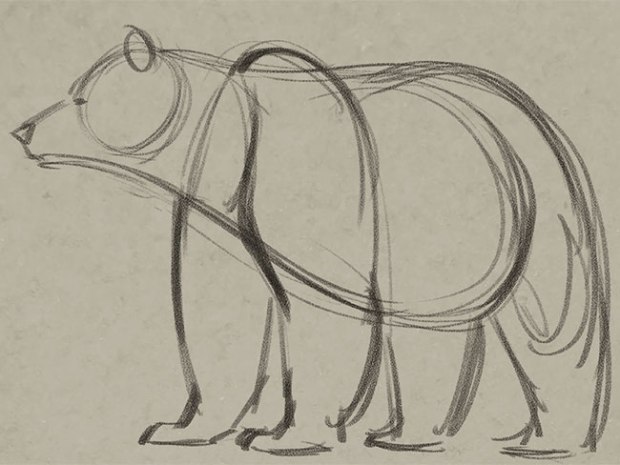 Bears are fun to draw. Watch this video to find out how to draw one with this art lesson from Aaron Blaise, an Oscar-nominated animator who worked on The Lion King, Aladdin, Brother Bear and more. HOW TO DRAW A BASIC BEAR IN 5 STEPS Here's a step-by-step guide for...
read more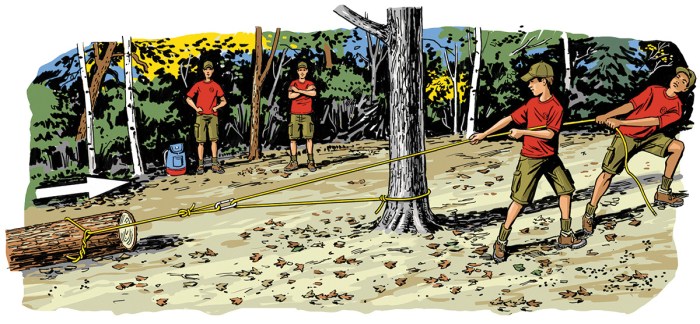 Rope tackle allows you to move a large load with a small amount of force. It works on the same principle as using ropes and pulleys for lifting or hauling loads. Here's how to set up rope tackle to move a log. For best results, you'll want to use a strong rope that...
read more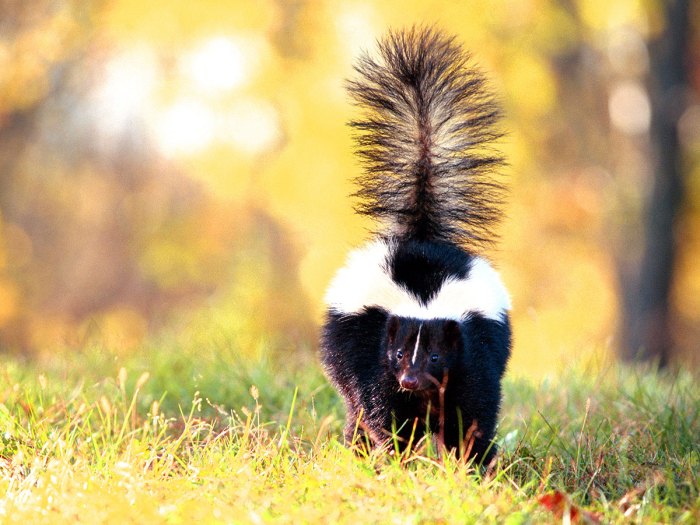 When you think "skunk," you probably think "stink." But these critters are usually sweet-natured and helpful — they eat a lot of pests! Of course, it doesn't help that skunks belong to the scientific family called Mephitidae, a word that means "stink" in Latin. What's...
read more
Cub Scout Pack 448
Cub Scout Pack 448
Northfield Elementary School